Every year we ask PopJammers (AKA the experts) to predict kids trends for the following year. Here's what we can look forward to in 2020…
Christmas is a time for tradition, and one of our favourites is asking the kids on PopJam, our moderated content-sharing platform, what they think the big trends will be for the next year. PopJam gives kids a safe digital space to share their thoughts, without sharing their data or personal info.
For 2019, PopJammers predicted big things for Fortnite, TikTok and YouTube, but also squishies, phones (particularly the new iPhone), unicorns, the Nintendo Switch, LOL Surprise!, Stranger Things and money. All of these have been big, although squishies and unicorns have definitely been fading away. But being tangible Christmas gifts (and family members catching on late to some trends) may resurrect them.
PopJam's top predictions for kids trends for 2020 are:
VSCO Girls (and other tribes)
If you're not sure what VSCO girls are yet, you can catch up on our blog about it here. The quick version is that it's an online tribe, found across social media. VSCO girls are all about the aesthetic, wearing scrunchies and saying 'Sksksk and I Oop'. 
Both aspirational and mocked, kids love talking about them and identifying their group. PopJammers predict that VSCO boys and E-girls (Electronic girls, who are into gaming, cosplay, filters and anime) will be huge in 2020. Along with that there are mentions of Soft girls (plushies, pastels and pinks), so we can definitely expect a year of emerging online social tribes (Goths, Emos and some other surprises).
TikTok
Some of the biggest trends of last year were dances or challenges that were born on TikTok and then lived on, on YouTube (for kids wanting to watch endless compilations, who weren't allowed to use TikTok). PopJammers predict a new dance craze, and many mentioned existing trend 'Hit the Woah' as potential for a comeback.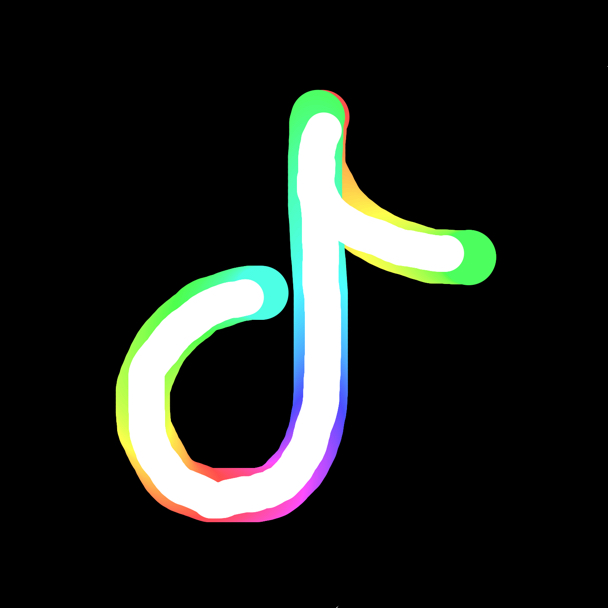 Gaming
Globally, Roblox was predicted to be the biggest game for 2020 (apart from Australia, where it was Minecraft). In the UK/ Ireland, Minecraft was predicted to be a greater trend than Fortnite. 
Fortnite has generally been of less interest to PopJammers this year, but their world-ending stunt did get kids excited. Minecraft has been on the rise, and this is largely down to YouTuber PewDiePie and his Minecraft content. On Roblox, PopJammers are enjoying Adopt Me! (we also see lots of pet adoption and Original Character adoption on our platform).
iPhones
The iPhone is often the lazy trend-predictors choice, because every year there is a big deal made about the latest release. PopJammers thought that the release of the iPhone 11 was one of the big trends of 2019, and that the unveiling of the next iPhone model will be a 2020 trend. 
It's unlikely that many PopJammers will get the the latest iPhone, but if the adults in their lives do, then that often means a better model iPhone works through the family hierarchy, increasing their odds of getting their hands on a better device.
And the rest…
Slime still gets mentions, but we generally hear less about it now. YouTube isn't as heavily mentioned this year. This might be because of competition from VSCO girls and TikTok, or it might be the air of uncertainty around YouTube – we're even seeing PopJammers talk about COPPA. 
Other mentions include Instagram, the environment/ climate change, Frozen 2, Gacha, The Norris Nuts, AirPods, scrunchies, Disney+, Harry Potter and dabbing. Kids in the UK/ Ireland also mention Brexit.
Disney+ looks set to have a huge impact (Baby Yoda is already a popular meme) and Gacha (with the release of Gacha 2) will continue to be a tool for kids creating art and stories about everything else they love, including VSCO girls v E-girls v the other emerging tribes.
Most of the predictions for 2020 show PopJammers have their eyes set on a digital future, with emerging online social tribes, TikTok and online gaming (and devices to access these worlds). It's now more important than ever to make sure that kids have access to safe, quality digital experiences.
If you're interested in staying on top of technology and kidtech news, we publish several kids industry newsletters which now have over 10k subscribers reading monthly. Sign up now!
---
Craig Donaghy is Head of Community Insight and Child Safeguarding for PopJam, the largest kid-safe social content platform.